About Us
POWER-SOLUTION

®
is a leader training, e-learning and IT consulting & service company with
+15
years experience in the field of training, consulting and information technology.
We develop efficient and effective solutions that keep businesses onestep ahead by providing a full range of IT services & solutions to fit any business model's needs.
We Are Experts In :
• Training.
• E-learning.
• Consulting.
• IT consulting & solutions.
• Web design.
• Web development.
• Hosting & domain solutions.
• Marketing.
Mission
OUR MISSION AT
POWER-SOLUTION

®
Is simple, make technology an asset for your business not a problem. Too many times we have seen other IT consulting firms recommend solutions that are not appropriate for the specific client's business or will not take a business' operations into their planning, this kind of action can easily bring down an entire business in minutes!!.
That is unacceptable. We strive to make technology integrate seamlessly with your business so your business can grow. As your technology partner, when your business grows ours will grow with you, therefore, we will work hand in hand with you to support your growth.
Our Team
THE TECHNICAL TEAM AT
POWER-SOLUTION

®
is a seasoned group of professionals who can visualize the most complex client requirements and can translate them into a simplistic yet Power Solution.
We integrate Solutions as One Power Solution that makes your organization the leader in its segment while carving a niche for your Name in the world as an Enterprise leader corporate.
Founder and CEO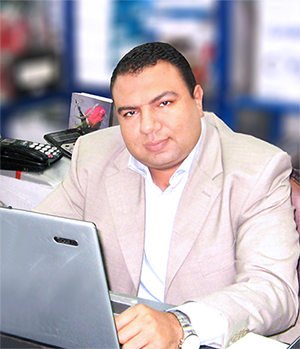 Our CEO
Mr. AbdElRahman ElNabawy
has more than 22 years of experience in the Information Technology Sector.
He holds a variety of major certifications in the IT Field as a Certified Trainer, Certified IT Specialist, Certified Solution Developer, Certified System Administrator, Certified DataBase Administrator, Certified Application Developer.
Mr. AbdElRahman is a general speaker and trainer in the Ministry of Defence - information systems institute, along with many other institutes.
Mr.Nashat Sobhy
Our Board Member and Sales Manager
Mr. Nashat Sobhy.
He is the key player and responsable for setting stratigies for our company that gaining new customers all the time.
He is responsible Managing sales recruiting, objectives setting, coaching and performance monitoring of sales representatives along with .
We are very glad having him on board during the past 17 years as the most valuable board member in our company.
Mr.Hassan ElNabawy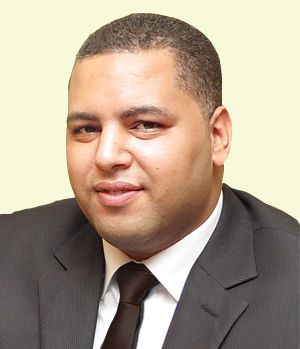 Our Board Member and operation Manager
Mr. Hassan ElNabawy.
He is leading the company teams from different departments to achieve the company goals. he always adapting to the ever changing environment and reacting quickly to meet any challenges and he is always ready for sophisticated problems and can find solutions very easy.
he is the core for operating the company we are very glad to have him since 1998 on board.